Bellevue Public Relations is a Boutique Marketing

&

PR Firm in Old Bellevue.
Surrounded by tech giants such as Microsoft, Amazon, Expedia, and Google, our offices are staffed by seasoned media executives, Google and Bing engineers, Facebook videographers, and lots and lots of writers.
Let us study your brand and develop your brand out digitally with press articles, reviews, and sweet content Google and Social Media love. Then we can talk about Social Media Management, Advertising, and Adwords.
Let our writers and SEO engineers make you shine
SEO
Here in Bellevue, we are first and foremost SEO Specialists and Coding Engineers. We take custom content written by amazing writers and blend that into your website in such a way that it forces your site to rise, and that means customers.
Branding
Our team has a combined 45 years in Brand Management, Coding, Public Relations, and SEO. We love to create digital footprints for our business clients because we love to dominate the competition. Branding is a must in today's marketplace.
Marketing
We enjoy what we do, and we have been leading the marketing industry in the Northwest since 1992. We serve a broad range of clients from major nationwide retailers, to local restaurants, to small businesses. We can take your Brand to a level you never thought possible, and that means business.
Advertising
We are respected because we're innovative, and we live and breathe Digital Marketing daily. Our techniques for Advertising have been copycat by competitors for the last two decades. Whatever you do in the world today requires good Advertising. Let us study your Brand and send you a free proposal.
Google and Social Media Dominate; you need a WordPress site
that rocks

.
People are on the go.
Consumers want to see a clean, modern website that is easy to navigate and loads fast on both desktop and mobile. Let our Bellevue website developers create a website that sells your brand, products, or services in a new way that entices consumers to engage you.
Consumers are
addicted

to

Mobile

, is your website optimized?
Almost 51% of consumers are searching on iOS or Android now.
Smartphones by day, desktop's by night and it changes continually based on age and gender.
Whether you're a plastic surgeon being searched by a patient, or an attorney who is being searched by a potential client, people who search for your business online want and need websites that load FAST, and that means they need to be built by engineers that know every square inch of WordPress.
Let our designers and developers help you get the right website for you.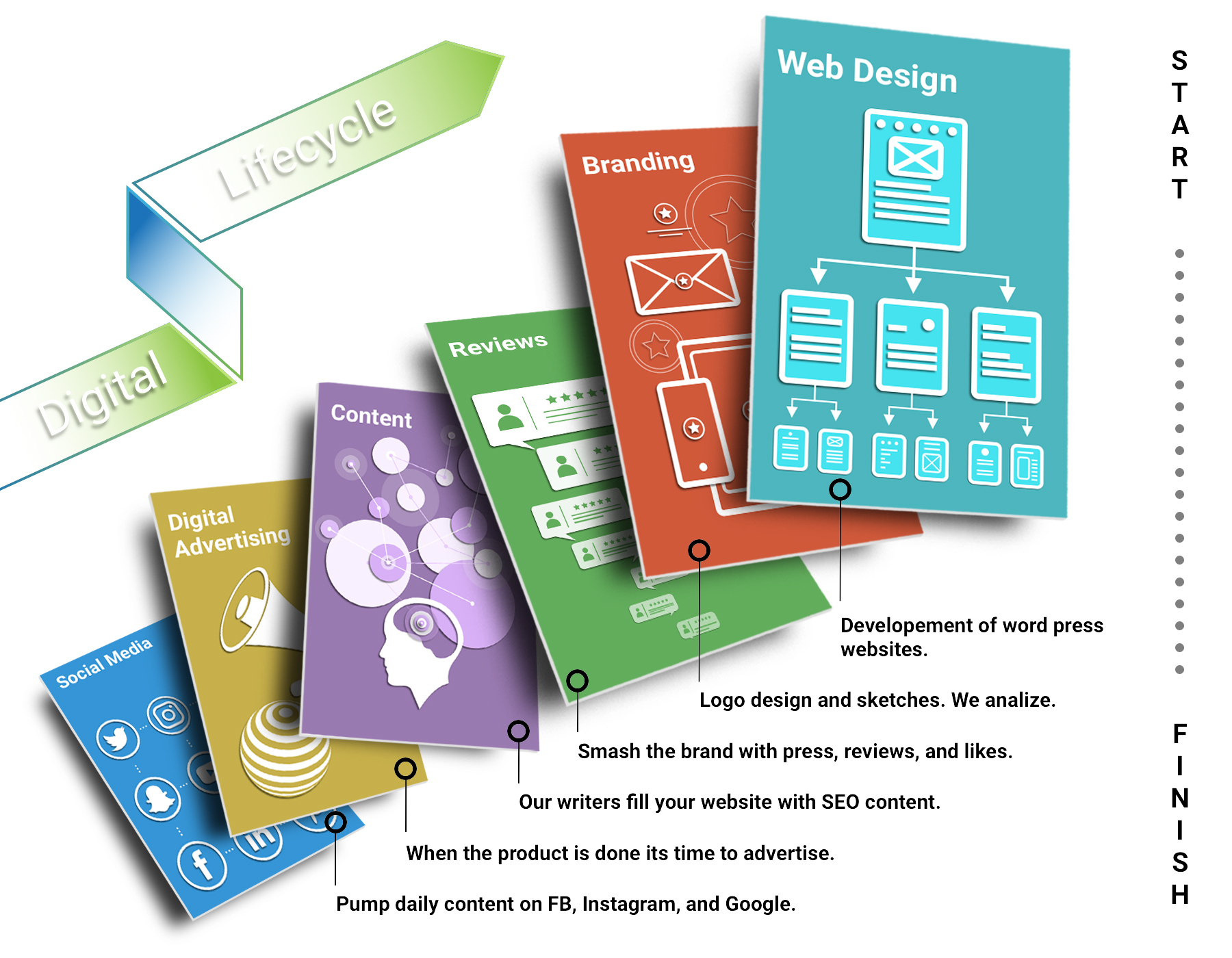 Branding means getting your business
noticed

!
Our one of a kind relationship with Magazine editors and writers all over the Northwest has been built over twenty plus years. That ensures Bellevue Public Relations can not only get you reviews, but we can also get you published in magazines, all the while retaining ultimate control of the narrative, and that means great press.
Great press, great reviews, and a great image are Phase One. Phase Two is advertising. Can't do one without the other, and we do it better than anyone.
We are Bellevue's SEO and advertising specialists that will rock your practice, firm, or business!
Give us a call or
come visit!
We launched our first website in 1992, and that was a long time ago.
Come downtown and take a tour of our offices, they are legendary and besides, don't you want to relax for a bit and stop worrying about your business?
You need to run your business and we know the game so reach out and one of our epic project managers will get back to you within a few hours.
Please email support@bellevuepublicrelations.com and describe your request. Don't be embarrassed to ask anything; we do all sorts of things to make our clients shine!